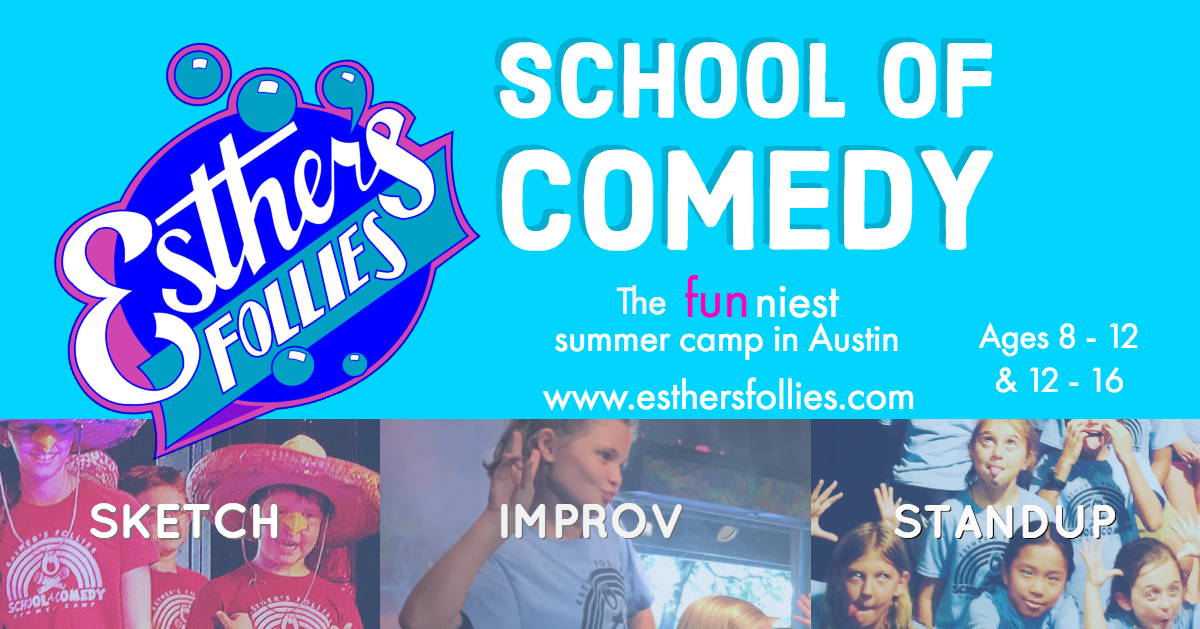 Esther's Follies School of Comedy offers special summer camp sessions to teach kids and teens the art of tomfoolery. These week-long intensives are taught by the talented cast of Esther's Follies. Students practice the fundamentals of improv, sketch comedy, and stand-up, and the week culminates with a performance in the iconic Esther's Follies Theater for family and friends.

Camp Sessions/Dates:
June 3-7 ages 8-12
June 24-28 | ages 12-16
July 8-12 | ages 8-12
July 22-26 | ages 12-16
August 6-10 | ages 8-12

Cost per session: $325

Camp is 9AM-5PM Monday - Friday.
Drop-off begins at 8:30AM. Pick-up begins at 4:45PM and ends promptly at 5PM
Students will learn:
Improv – Basics of improv will teach students the necessary skills to create a comedy sketch based on suggestions from the audience. Students will learn several classic improv games, as well as how to create a narrative scene by working together.
Sketch Comedy – Students will perform comedy scenes while learning the basic skills of the stage, from blocking and slapstick comedy to character creation.
Stand-up– Students will learn fundamentals including: comedic storytelling, pop culture satire, impressions, one liners, and how to handle those pesky hecklers.
Breaking the Window – Students will learn how to perform to an audience through Esther's Follies iconic window overlooking 6th street. This will include choreography, making large scale props and signs and working together as a team to convey humor framed through the window.