Throw a party at Esther's! The Follies would love to host your next group function, treating your guests to fine dining and fabulous entertainment!Here's everything you need to know about our catering and party planning, including drink and dinner menus and pricing.
Please contact our sales staff at (512) 320-0198 if you have any questions….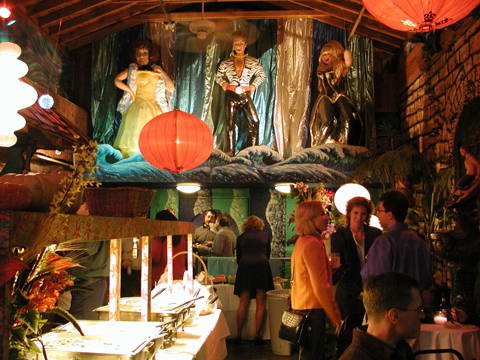 Contact us at (512) 320-0198 for information concerning your group event and details about the specific date for your event.

If you have a group of 150 or more, why not consider treating your guests to a private party? For a Sunday – Wednesday performance, our prices start at $5000 for the entire building and full show! You determine when the show begins based on your group's needs. Customizing is available to fit the show to your group's themes – ask for details!

Bachelorette parties love Esther's Follies! Call us to set up group seating and a special "shout-out" to your bride or groom-to-be!